Reconciling sustainability & openness – Trade perspectives in agri-food & commodities
In June 2022, the European Commission is expected to release a report containing an assessment of the rationale and legal feasibility of applying EU health and environmental standards to imported agricultural and agri-food products in conformity with WTO rules. In parallel, the French Presidency has made the point of more reciprocity in trade in agri-food one of its priorities.
The CELCAA conference will discuss how to reconcile the path towards greater sustainability while maintaining openness of trade with the European Union. Panellists will exchange on how trade can contribute to the transition towards more sustainability in the EU and globally, how to engage with trading partners based on more collaboration and avoiding trade frictions; and finally, how to articulate the concept of Sustainable Food Systems in practice.
Introduction by Valdis Dombrovskis - Executive Vice-President of the European Commission

Speakers Biographies

Valdis Dombrovskis - Executive Vice-President of the European Commission
Valdis Dombrovskis is Executive Vice-President of the European Commission responsible for an Economy that Works for People, also in charge of Trade (since October 2020). Before this, he was Vice-President responsible for the euro, social dialogue, financial services and the Capital Markets Union.
In Latvia, he was his country's longest-serving head of government with three terms as prime minister. He served as Finance Minister, was a Member of the Latvian Parliament and elected twice to the European Parliament.
In his pre-political life, he worked as chief economist at the Bank of Latvia and before that, as a research assistant at Mainz University, at the Institute of Solid-State Physics in Latvia and the University of Maryland.
Valdis Dombrovskis was born on 5 August 1971 in Riga, and holds degrees in both physics and economics.
Claire Bury, Deputy Director General in DG Health and Food Safety
Claire Bury is currently Deputy Director-General in DG Health and Food Safety with responsibility for food safety and sustainability. She is also a Visiting Professor at the College of Europe in Bruges.
She was previously Deputy Director-General for the Digital Single Market in DG Communications Networks, Content and Technology and Director of Modernisation of the Single Market in Directorate General Internal Market, Industry, Entrepreneurship and SMEs.
Before that, she was Head of Unit for Company Law, Corporate Governance and Financial Crime in Directorate General Internal Market and Services, and Deputy Head of Cabinet to Internal Market Commissioners Charlie McCreevy and Frits Bolkestein.
An English barrister by training, she worked in the Commission's Legal Service and, before coming to Brussels, in the UK Foreign and Commonwealth Office.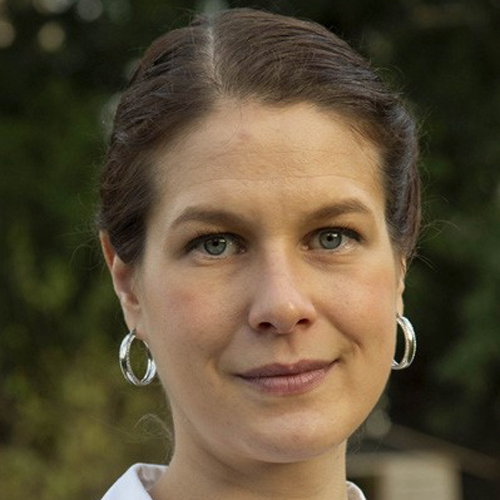 Louise Dangy – France Codex Contact Point – Secrétariat général des affaires européennes, Prime minister services - France
Louise Dangy is the national Codex contact point in 2017, in charge of the animation of the Codex multistakeholders network at the national level, and of the coordination of national delegations to all the Codex committees, a function performed by the Prime minister' Secrétariat général des affaires européennes. She is also the assistant of the chair of the Codex committee on general principles.
Louise Dangy is a veterinarian by training, and holds a PhD in international relations, with a focus on the WTO/hormones-case dispute and its institutional consequences on international food trade regulation. She serves as a teacher in Master degrees training in agronomy and political science.
Paolo De Castro, Member of the European Parliament, Member of COMAGRI and INTA, Rapporteur on Farm To Fork Strategy
Paolo De Castro is Professor of Agricultural Economics and Policy at the University of Bologna.
From 2001 to 2004 he was the President of the Institute of Economic Studies Nomisma and served for three times as Minister of Agriculture of his country from 1996 to 2000.
Professor Paolo De Castro is author of over 120 scientific publications: particularly mentioned are his scientific contributions on the issue of food security and the role of international trade in the development of modern society. Paolo De Castro is a member of the European Parliament since July 2009. He chaired the Committee on Agriculture and Rural Development from 2009 to 2014, leading the European Parliament's negotiating team during the whole reform process of the Common Agricultural Policy for the 2014/2020 period.
Re-elected in July 2019, Paolo De Castro is now Member of the Committee on Agriculture and Rural Development, and on Trade.
The scientific career of Professor Paolo De Castro has been further enriched by the participation in numerous international scientific committees, such as the Chairmanship of the Scientific Committee of the International Center for Advanced Studies on Agriculture Mediterranean (CIHEAM) in Paris, and of the European Agriculture Economics Association (EAEA) and of SIDEA.
He is also a member of Georgofili Accademy in Florence and of Agriculture Accademy in Pesaro and Treja.
Mauricio Gonzàlez- Gordon, General Manager of Gonzales Byass S.A.
Mauricio Gonzàlez- Gordon is a member of the 5th generation of the Gonzalez Family, which has been dedicated to the wine business since 1835. He gained a degree in Economics at the Universidad Autónoma, Madrid, a Master in "Business Administration" from Claremont Graduate School, California, as well as a further post graduate qualification in "Food and Drinks Business Management" from the Instituto San Telmo in Sevilla. From 1986, he worked as a Financial Analyst in General Motors Company in Cádiz, Spain, later to join AT&T Microelectronica in Madrid as Master Production Scheduler. He then moved to González Byass as budget control manager, later to spend two years in London in Gonzalez Byass UK, a subsidiary of González Byass S.A. On returning to Spain, he became Financial Director of his family's company, and was soon promoted to Deputy General Manager and then General Manager, before joining the board in 1998. Since 2006 he has been Chairman of González Byass S.A. Mauricio is member of the CEEV Board.
Frédéric Lambert, Head of Europe and International Department, Direction Générale de la Performance Economique et Environnementale des Entreprises, Ministère de l'Agriculture et de l'Alimentation, France
Head of the Europe and International Department of the General Directorate of Economic and Environmental Performance of Enterprises since 2017, Mr. Frédéric LAMBERT was successively in charge of economic studies for the Ministry of Agriculture in 1987, head of the off-farm production Unit then dairy products Unit, stationed in 1998 at the French Embassy in Madrid as agricultural affairs advisor, then in 2002, responsible for agriculture, food and fisheries at the General Secretariat of European Affairs in charge of interministerial coordination on all European subjects falling within the ministerial scope. From 2006, back to the Ministry of Agriculture, first to the Europe and Regions Department, in charge of coordinating the 2007-2013 rural development program, then to the governance sub-directorate, audits and controls (French and European) and monitoring the instrumentation of Common Agriculture Policy aid, then head of the Governance and Aid management of the Common Agriculture Policy from 2015.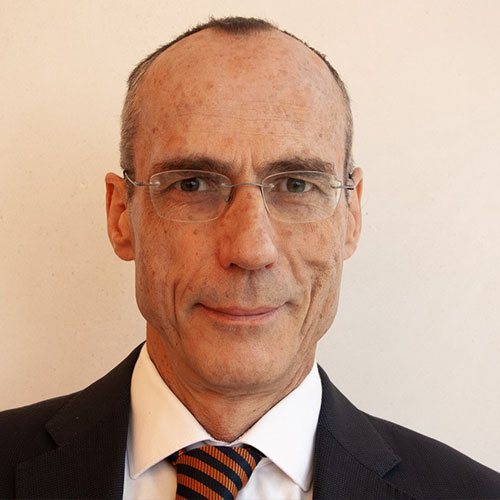 Rupert Schlegelmilch- Acting Deputy Director-General & Director, The Americas, Agriculture and Food Safety, Directorate General for Trade, European Commission
Mr Schlegelmilch studied law and political science in Freiburg im Breisgau and Berlin. He joined the German Foreign Service in 1987 and the European Commission Directorate General for External Relations in 1993. From 1998 to 2003 he worked on WTO matters in the European Commission Delegation in Geneva. From 2003 to 2010, Mr Schlegelmilch was responsible in the European Commission's Directorate General for Trade (DG TRADE), for the EU's bilateral trade relations first with China, and later for the trade relations with the Americas and South Asia, Korea and ASEAN. In 2011 he became the Director in DG TRADE, for Trade in Services, Investment, Government Procurement and the protection of Intellectual Property Rights (IPR). He has been the EU's Chief negotiator for the EU-Singapore, the EU-Ukraine, and the EU-Mercosur Free Trade Agreements. From 2016 to 2019 Mr Schlegelmilch served as the European Union's Ambassador to the OECD and UNESCO in Paris. In October 2019 he returned to DG TRADE in Brussels as the Director for the United States, Canada, Latin America as well as Agriculture and food safety trade issues.
Mr Schlegelmilch is currently also serving as the Acting Deputy Director-General of DG TRADE.
Raphael Latz, General Director, LOUIS DREYFUS COMPANY France

Raphael has more than 20 years of experience in Oilseed in France and importation business. After seven years working for a French company importing soy to the country, he joined LDC in 2008 to open its distribution office in France, and in 2019 was appointed Head of Distribution Countries for Europe. Since 2019,  he has also served as President of Synacomex, representing France's import/export sector and French stevedores.
Petros C. Mavroidis, Professor of Law at Columbia University

Petros C. Mavroidis is Professor of Law at Columbia University, New York. He acted as rapporteur for the American Law Institute on the project "Principles of International Trade: the WTO". His latest publication is with Andre Sapir: "China and the WTO, Why Multilateralism Still Matters", Princeton University Press, 2021.
Marcel van der Vliet, CELCAA President
Marcel Van der Vliet grew up at the family farm in Friesland, the heart of Dutch dairy farming, as son of livestock (cattle & sheep) traders. Marcel holds a Master of Arts Degree in International Relations from the University of Groningen, with a specialization in international political economy, with a special interest in the WTO and the European Union. He is working as Sales and Procurement Manager at Van Drie Ingredients in the Netherlands, since March 2016. In this capacity, Marcel trades dairy commodities and food & feed ingredients for different entities within the family-owned Van Drie Group. Previous to this position, Marcel was trading manager at Cargill Cocoa & Chocolate NV, in Mouscron, Belgium; responsible for the procurement of all non-cocoa ingredients for Cargill's European chocolate manufacturing sites. Before that Marcel was trader & export manager in dairy commodities and ingredients at the Dutch Hoogwegt Group, responsible for markets in Africa and business development in the Middle-East and Central America. Marcel is President of CELCAA since March 2019.
Rose O'Donovan, Moderator
Rose O'Donovan has been Editor of AGRA FACTS since March 2010, having previously served as Deputy Editor on the agricultural publication for nearly three years. Prior to working as a journalist, she dealt with international relations on the EU satellite navigation programme at the Galileo Joint Undertaking. Following the completion of a Master of Science at University College Cork (Ireland), Rose moved to Brussels in 2004 to work as an intern in the Cabinet of former European Parliament President, Pat Cox. Hailing from a farming background in West Cork, Rose has a keen interest in the evolution of Irish & European agricultural & trade policy and regularly appears as a moderator in the Brussels' conference circuit.